Sustainable development
The Tourist Office is committed to an environmental approach for any printed material, and also in its daily processes.
We limit our consumption thanks to:
Reinforced insulation of premises following renovation work undertaken in 2022,
Low consumption LEDs and bulbs for our lighting,
Switching off the lights during break times and when the Tourist Office is closed,
Reasonable prints in black and white and on both sides,
A limitation of the use of air conditioning (only if necessary),
A limitation of car use with travel by bike, on foot or as soon as possible by carpooling,
Maintenance of premises using labeled and ecological products,
Purchases made with local suppliers,
Planting Mediterranean species without the need for watering,
A toilet equipped with a dual-flow flush and presto sinks,
The presence of QR codes for satisfaction questionnaires,
Computers go to sleep after 2 minutes.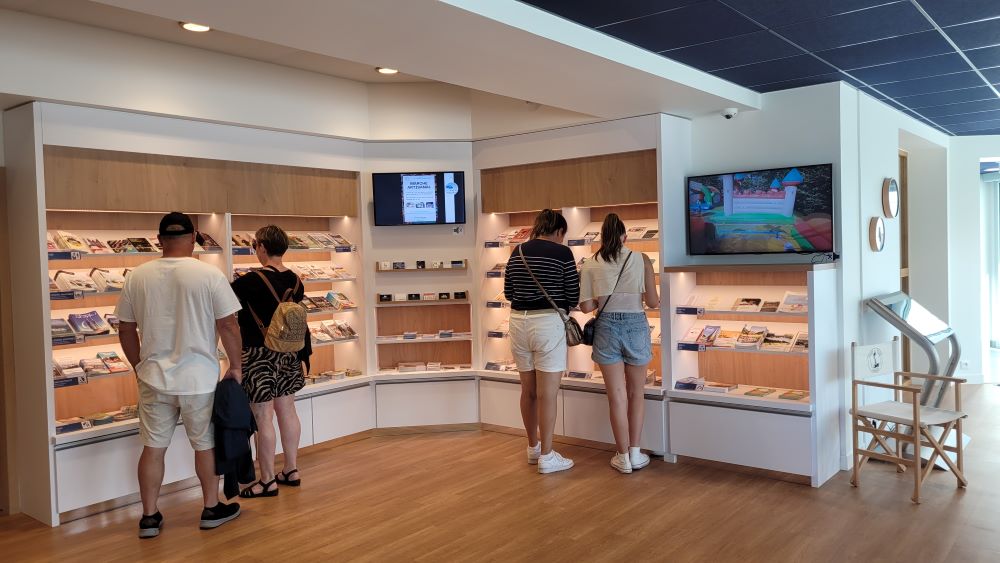 We reduce our waste and optimize
sorting using:
Unpacking of boxes that are recycled,
Recycling of print cartridges,
Management of document stocks adapted according to demand,
A recovery of newspapers for the project of a Bénodet association which raises funds for seniors in difficulty,
The use of microfibers, reusable sponges and cloths,
Waste sorting in the premises using three bins: glass, paper and plastics,
Using a cordless vacuum cleaner to avoid bags,
Using recycled paper to make scrap paper.
We raise awareness among our visitors and partners
thanks to :
Processing of documentation requests in a dematerialized manner as much as possible (email and download possible on our website),
Information on means of public transport (bus, TER, pedestrian ferries, etc.) on our site and in our premises,
Distribution of brochures on sustainable development and eco-friendly actions,
Printing in collaboration with a PEFC, Imprim Vert and FSC certified printer,
The sale of walking tours in the communes of the Breton Riviera,
Raising awareness among socio-professionals about sustainable development (Newsletters, optimized distribution of documentation from the Tourist Office).