Lighthouses
Add to favorites
Not surprisingly, given its location between the river and the ocean, Bénodet has two lighthouses.
Both lighthouses signal to sailors the mouth of the River Odet, and they are picturesque spots for any holidaymaker to enjoy.
Pyramid Lighthouse
Built in 1872, this 48-metre lighthouse takes its name from a pyramid of stones that align with a rock in the shape of a rooster. Like all lighthouses in Brittany, it is now automated (since 1993) and is still extremely useful: it can be seen from the Glénan archipelago, 20km from the mainland!
Overlooking the bay, emblem of the seaside resort, it offers walkers one of the most beautiful panoramas of Bénodet.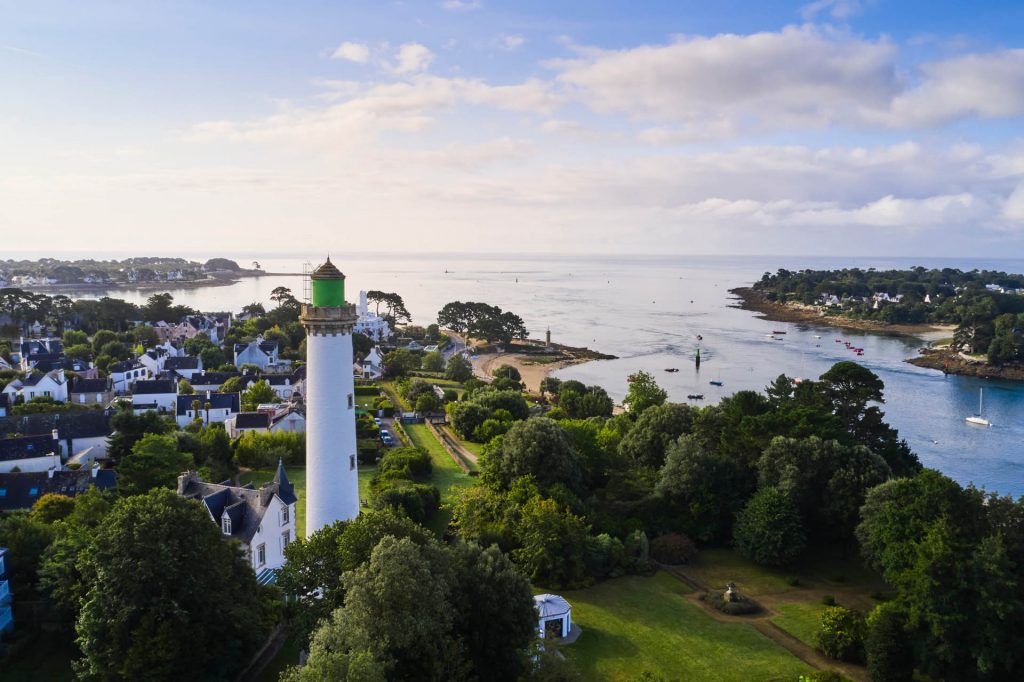 Phare du Coq Lighthouse
Located at the mouth of the Odet river, this lighthouse is named after a rock! Up until the late 60s, there was a nearby rock that, from certain angles, looked like the profile of a rooster (le coq).
If you're enjoying a stroll along the estuary, you can get a little closer to the lighthouse. The view from this point allows you to gaze across the cove of Bénodet and watch the comings and goings of pleasure boats.
At the foot of the lighthouse you'll also find a play park, which is sure to please parents and children alike, thanks to its wonderful sea views!
As well as being an iconic part of our landscape, the two Bénodet lighthouses are still very much protecting the sailors venturing near our Breton coast.