The fog lights
Add to favorites
Bénodet in Finistère, by its exceptional location, between river and ocean, has two lighthouses. Do you know them ?
The two lighthouses signal to sailors the mouth of the Odet. In Bénodet, there are two "postcard" sites for holidaymakers and locals.
Pyramid Lighthouse
Built in 1872, 48 meters high, the lighthouse takes its name from a pyramid of stones, used in alignment with a rock in the shape of a rooster. Like all lighthouses in Brittany, today it has been automated since 1993. In addition, it is visible from the Glénan archipelago, 20 km from the mainland!
Overlooking the bay, emblem of the seaside resort, it offers walkers one of the most beautiful panoramas of Bénodet.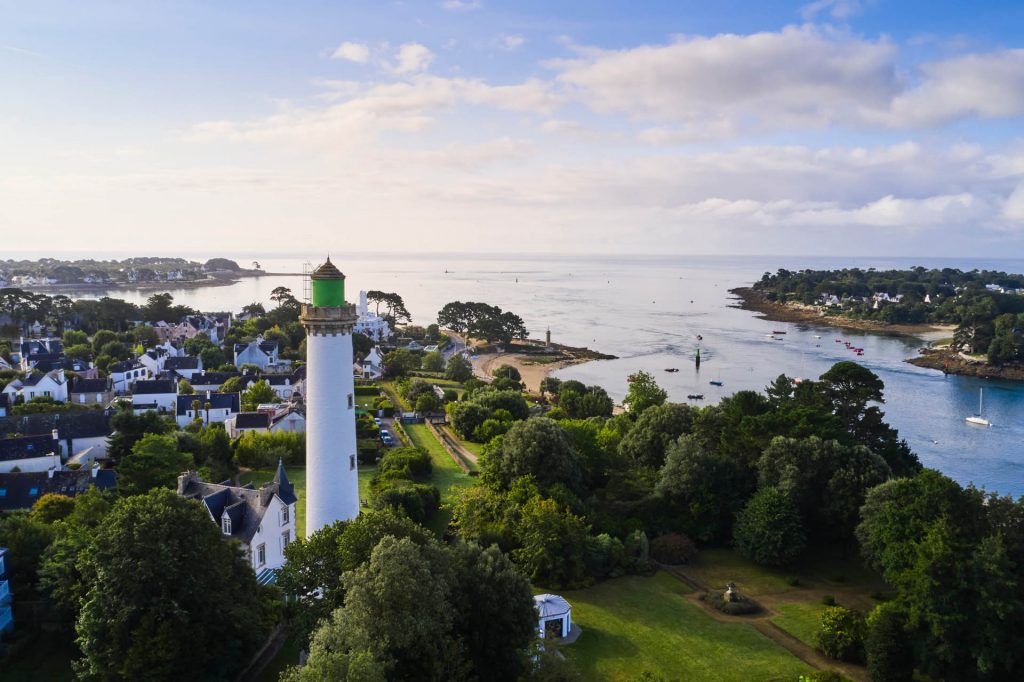 Rooster Lighthouse
Located at the mouth of the Odet river, it owes its name to a rock. The latter stood nearby until the end of the 60s. From a certain angle it resembled the profile of a rooster. The rock has now disappeared.
During a walk on the ledge of the estuary, walkers can admire it and get closer to it. The view from this point allows you to contemplate the cove of Bénodet and watch the comings and goings of pleasure boats.
In addition, a kindergarten is located at the foot of the lighthouse to the delight of parents and their children. What a joy to be able to play with a sea view!
In conclusion, the two Bénodet lighthouses are still the guardians of sailors venturing off our Breton coast.