Add to favorites
Between sea and countryside why choose? Bénodet offers both!
In walk or hike mode, discover the paths of Bénodet.
Start by walking along the pretty path laid out from the cove of Penfoul, in the undergrowth, along the Odet river. Then, walk along the marina, as well as the old port. Take a leisurely stroll to Trez beach, which is Bénodet's main beach.
The cornice loop
This walk "The cornice loop" is accessible to everyone. It runs along the four beaches of Bénodet. Without ever taking your eyes off the sea and while walking on our "boards", you will be able to discover the diversity of landscapes that unfolds before you!
Turnkey banks of the Odet walking along its seaside villas, you arrive at Pointe Saint-Gilles, with its breathtaking view of Benodet Bay and on theGlénan archipelago. Continuing your walk, you leave the landscapes of the small Croisette to venture into the heart of nature.
The wild Bénodet offers itself to you at Letty with her White Sea. A true inland sea, this natural site punctuated by the tides promises a life-size spectacle.
Do you want to know more about this " cornice loop in Benodet? We invite you to read the article dedicated to him on the blog My Cornwall.
And by bike? No problem, part of the promenade is laid out and accessible by bike or mountain bike. In addition, the two walks are traced on the map of the city that the Tourist Office offers free of charge.
The walks around
Walks and hiking trails, including the GR34, are numerous in the region. If you wish to take other walks in Bénodet and its surroundings, you can discover the dedicated guide on sale at the tourist office. It identifies 250 km of trails in the 7 municipalities of the Breton Riviera (Bénodet, Fouesnant-Les Glénan, Forêt-Fouesnant-Port La Forêt, Gouesnac'h, Clohars-Fouesnant, Pleuven, Saint-Evarzec).
The guide of 30 circuits is on sale at 7€ and the sheets by municipality are on sale at the price of 2€.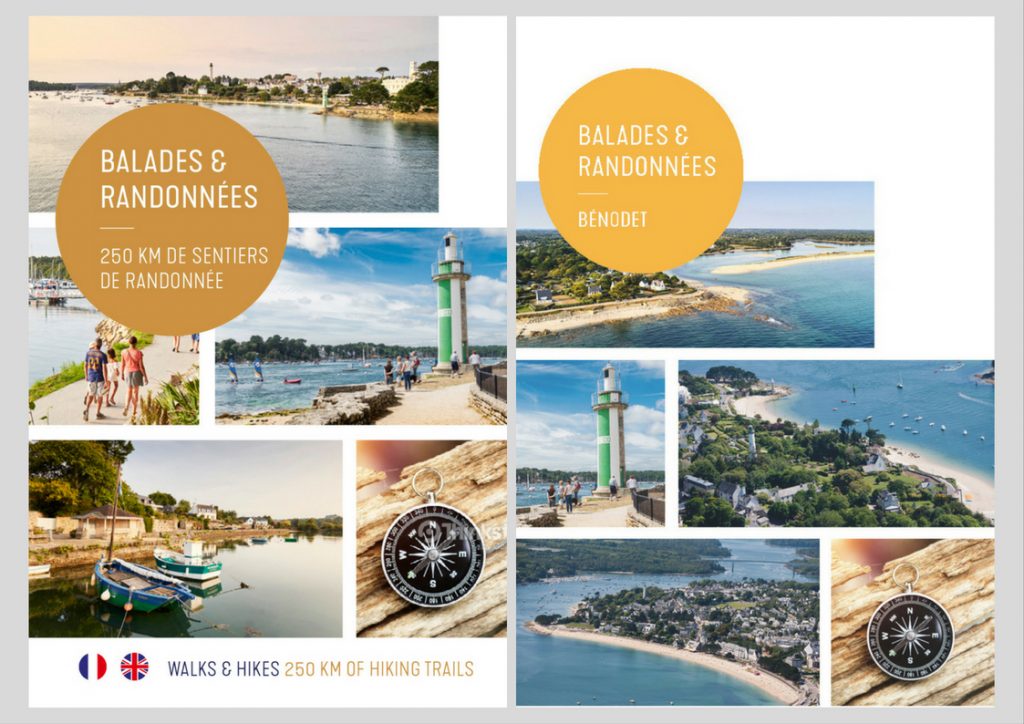 We invite you to discover the walks of Bénodet and the Breton Riviera !