Vedettes Sirènes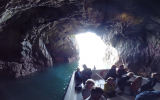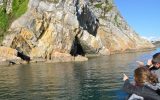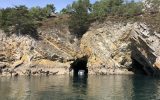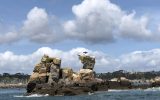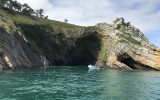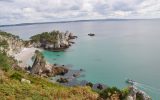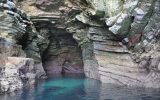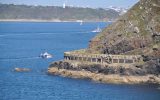 Description
DISCOVER THE CROZON PENINSULA DIFFERENTLY


From the port of Morgat to the Roscanvel peninsula via Cap de la Chèvre, Camaret
and the tip of Pen Hir, embark on one of our five walks along the water and admire
the maritime treasures of the Crozon Peninsula
Sea caves with shimmering colors, heavenly coves, vertiginous cliffs, Tas
of majestic Peas, fortifications, fauna, flora, legends and stories of the past, each circuit
invites you to marvel and enjoy a unique moment on the ocean.


SEVERAL CIRCUITS TO DISCOVER THE CROZON PENINSULA
From Morgat:

01 –Visiting the Sea Caves (50min)

02 – The Cove of the Virgin Island, Coves & Cliffs (1h10)

03 – Cap de la Chèvre & Anse de St Nicolas (1h15)


From Camaret:


04 – The Pointe de Pen Hir & its Heaps of Peas (1h15)

05 –The Point of the Spaniards & its Fortifications (1h30)


Adults: 16 to 27€
Children from 13 to 17 years old: 14 to 24€
Children from 4 to 12 years old: 10 to 18€
Children from 1 to 3 years old: 4 to 8€
Babies - 1 years old: Free


TICKETS – PRICES & TIMETABLES on our website
www.sirenes.bzh


CONTACT


Tel. 06 60 93 97 05

Information: info@sirenes.bzh

Reservation: www.sirenes.bzh


Find us on :

• Facebook

• Instagram



CONVENIENCE


Municipal car park (paying from mid-June to mid-September) next to the Morgat ticket office.
Classification / Labels
Values ​​Regional Natural Park
---
Area / capacity
Groups accepted: maximum 192 people
---
Opening
Complement welcome
July - August: daily from 9 a.m. to 18 p.m.
April - May - June - September: Monday to Friday 10 a.m. to 12 p.m. / 13:30 p.m. to 17 p.m. (variable according to tides and departures)
---
Pricing
Adult price Full price: from €16,00 to €27,00
Child rate: from €4,00 to €8,00 - 1 to 3 year-olds
Child rate: from €10,00 to €18,00 - 4 to 12 year-olds
Child rate: from €14,00 to €24,00 - 13 to 17 year-olds
Payment method
Payment cards
French bank and postal checks
French "Chèques vacances"
Cash
---
Situation
Access / Distance
Railway station: 55 km
Airport/Airfield: 55 km
---