As a classified resort, the commune of Bénodet collects the tourist tax for the year.
This local tax is paid by the holidaymaker. It is dedicated to the tourism sector. It allows to finance the resort's tourist promotion actions.
How the tourist tax works:
The tourist tax is collected all year round in the municipality of Bénodet. Find 2024 prices applicable for your category.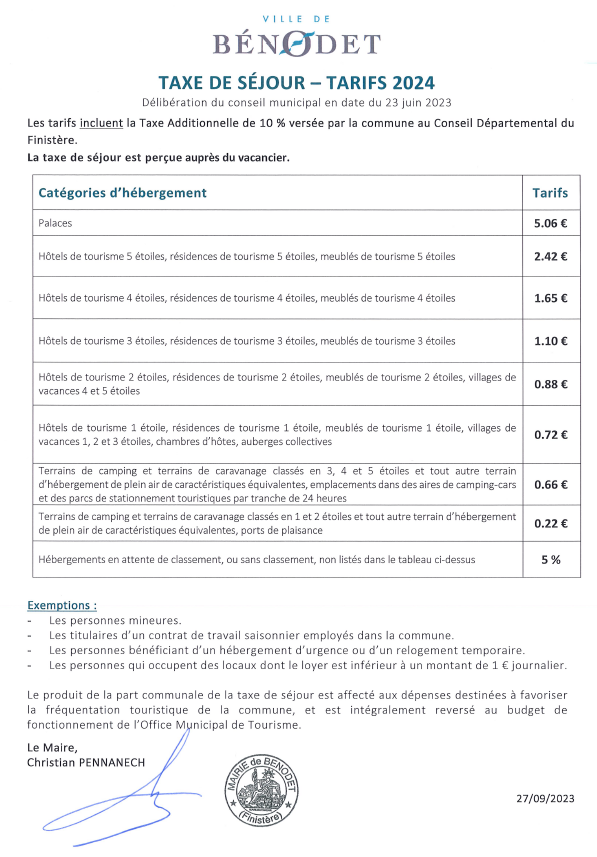 How to declare the tourist tax collected?
The tourist tax must be collected by the landlord before the client's departure, then it is paid back via the remote declaration platform.
The "La Riviera Bretonne" tourist tax declaration platform is intended for all landlords* as well as commercial accommodation in the municipality of Bénodet.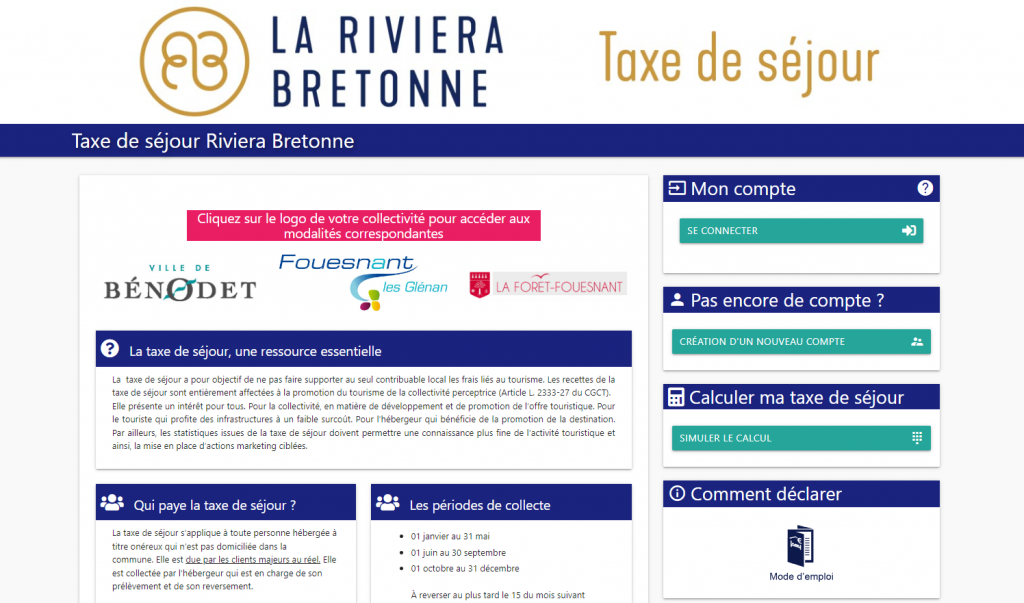 *All accommodation providers are concerned, such as hotels, tourist residences, holiday villages, bed and breakfasts, holiday rentals, campsites, the marina, etc.
For more information, contact your tourist tax representative:
02 98 57 00 14 - taxdesejour@benodet.fr
Your obligations as a furnished tourist accommodation:
The Guide to Furnished Tourism allows you to learn more about the classification methods, the legal framework and the declaration of the tourist tax.