The churches and chapel
Add to favorites
Bénodet has been blessed with a remarkable architectural heritage, so you'll often turn a corner to discover a beautiful surprise, perhaps even a hidden chapel.
St. Thomas Church
The Saint-Thomas Church is located on the port of Bénodet. It is dedicated to Saint Thomas Becket. Built in the 13s, it originally had only one nave and a small bell tower before being extended in the 16s and remodelled during the 19s using original architectural elements and materials.
The church is open daily from 10am to 19pm.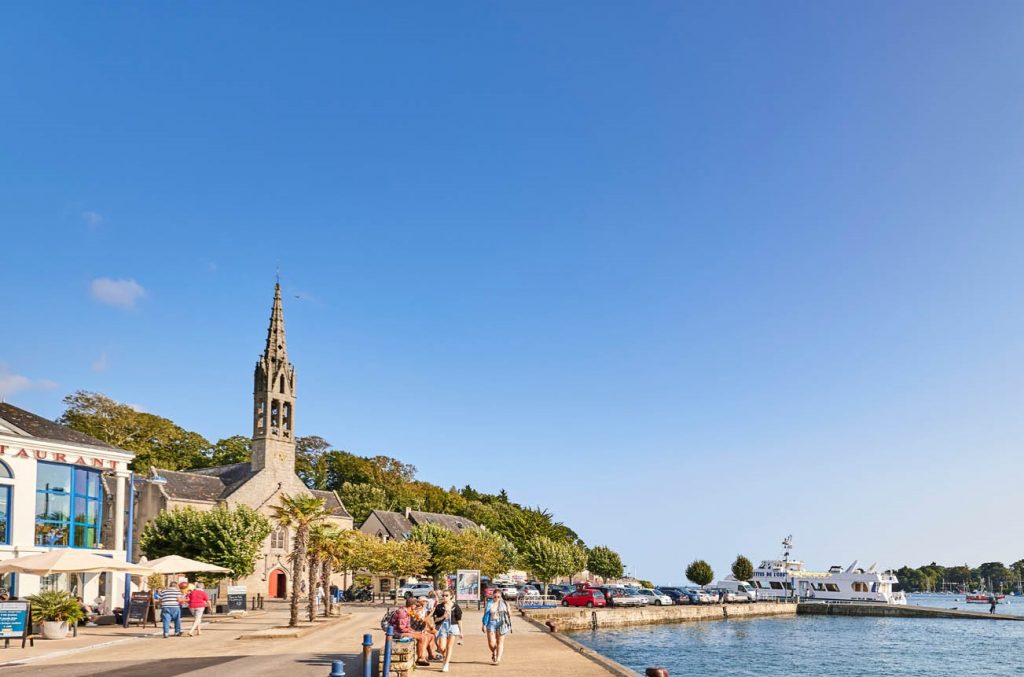 Notre-Dame-de-la Mer
Built in 1968, the church of Notre-Dame-de-la-Mer (meaning 'Our Lady of the Sea') is characterised by its contemporary architecture. It is situated on Avenue de la Mer, which leads to Bénodet's main beach.
Inside is an historical curiosity: a wooden pedestal dating from the late 1400s.
The church is open from mid-July to mid-August, Monday to Saturday from 10am to 30pm.
For information on Masses: Parish of Bénodet / Fouesnant
Perguet Chapel
Used as Bénodet's parish church until 1878, the Romanesque part of the church dates from the late XNUMXs.
La Chapelle du Perguet is located on the roadside between Bénodet and Fouesnant and its surrounding grounds were previously used as a former cemetery. The stone cross monument, restored in 1989, represents Saint Laurent and Saint Brigitte, as the chapel is dedicated to these two saints. The statuary, the altar and the stained glass windows have also been restored to offer a truly beautiful polychromic effect.
Korean artist KIM EN JOONG redesigned the stained glass windows, bringing a contemporary touch to the building.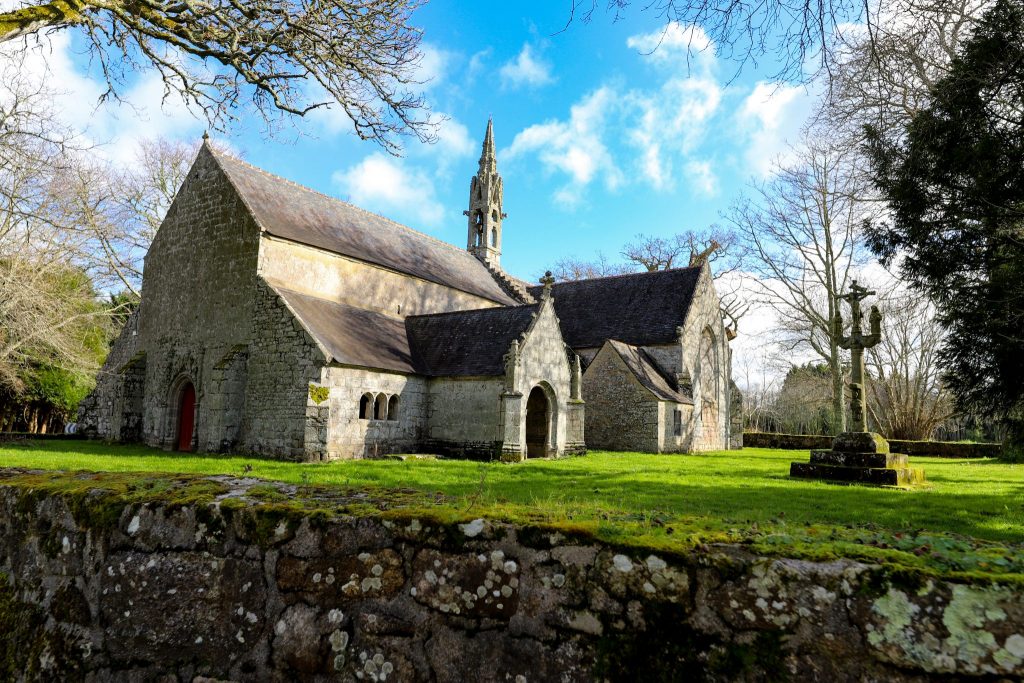 Useful information
The chapel is currently closed to visitors due to upcoming works.
The annual Pardon takes place on the second weekend of August. It is organised outside and features dancers in costumes as well as a drinks stand.